Appreciate our quality journalism? Please subscribe here

The names of more than 50 PwC partners and staff who received or shared confidential Federal Government data — used by the firm to make millions under its Operation North America scam — remain hidden by the consultancy.
In what appears to be another chapter in PwC Australia downplaying and covering up the true extent of the tax leaks scandal, it this morning named eight partners who had been ousted "or are in the process of being removed" from its partnership.
Yet it continues to refuse to make public its list of 63 past or current partners or staff who appear in a cache of 144 internal PwC emails discussing the scam, despite widespread calls for it to do so, including from the Senate inquiry into consultancies.
PwC took confidential data it gleaned while providing "advice" to the Australian Government in drafting new multinational tax avoidance laws — and sold it for millions to multinationals seeking to avoid Australian tax.
PwC partners Peter Konidaris, Eddy Moussa and Richard Gregg had been shown the door "because their actions failed to meet their professional responsibilities" in connection to the activity, PwC said in a statement.
Peter Calleja, Sean Gregory, Peter van Dongen, Wayne Plumer and Tom Seymour were being ousted as partners for their managerial failure to "prevent these actions" or "address the deficiencies in culture at the firm or hold others accountable for their behaviours".
Seymour was ousted as PwC Australia CEO in May after months of false claims and downplaying the scandal.
At that time PwC said Seymour would "retire" as partner (part-owner) in September but PwC today said his "recommended exit is earlier than his previously announced retirement date".
The disgraced consultancy has failed to hold a single media conference since the scandal broke in January and regularly refuses to answer questions from media, helping much of its actual activities remain in the dark and hidden from the public.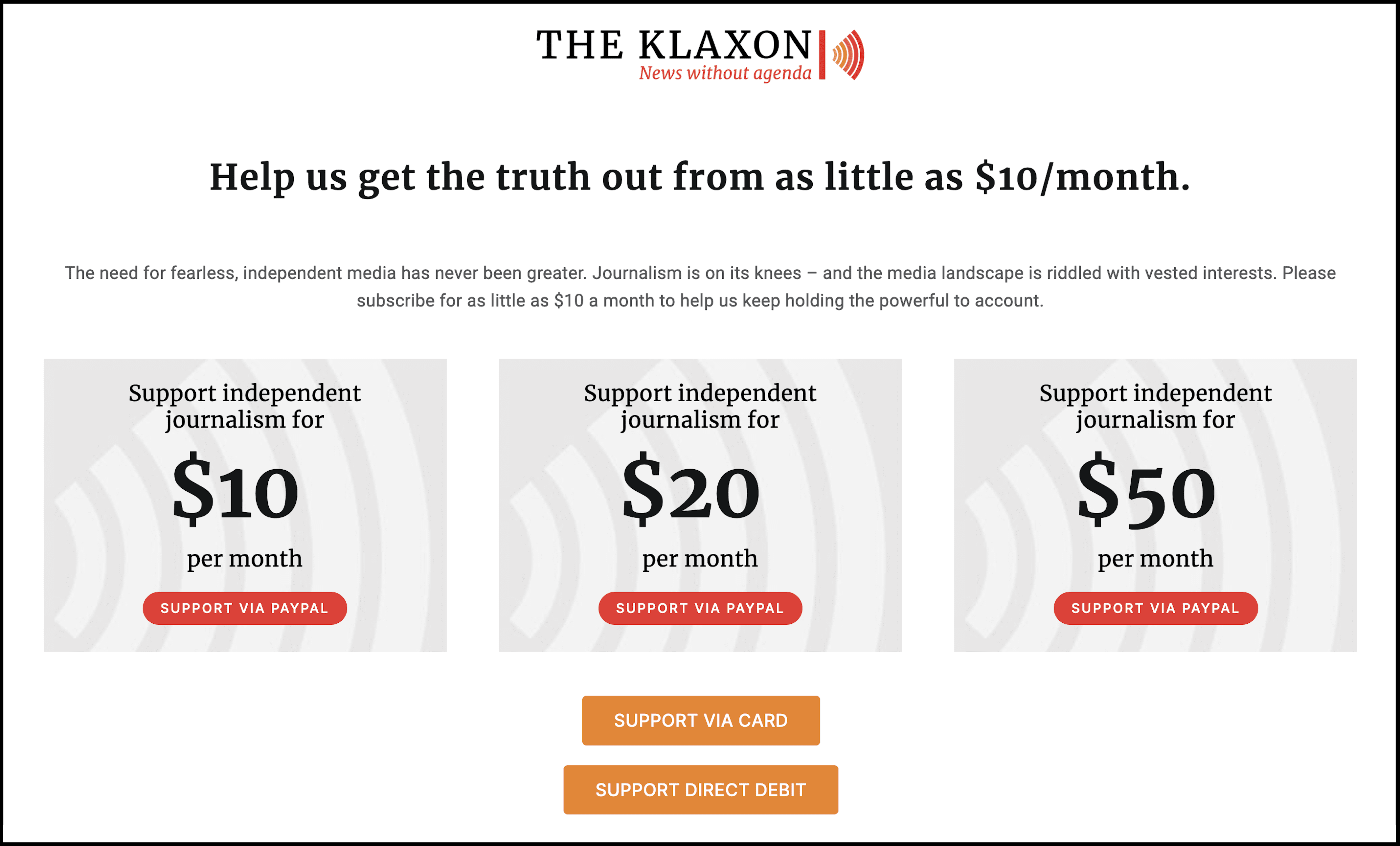 However, today's one-page announcement strongly suggests PwC considers its own "internal investigation" is largely over and it doesn't need to divulge any more names.
"PwC Australia announced today that it has reached conclusions in its investigation into the handling of confidential Treasury information and past failures in professional, ethical or leadership responsibilities," says PwC Australia, about itself.
"Today's announcement is the latest in a series of actions that PwC Australia has taken over the past several weeks to take accountability, reshape the firm's culture, and most importantly, re-earn trust with its stakeholders," it says.
The statement appears to conflate four partners "named" earlier in connection with the tax leaks scandal, with the eight partners (including Seymour) named today.
On June 5 in an "email to partners", acting CEO Kristin Stubbins named three new partners in connection with the scandal, Michael Bersten, Neil Fuller, and Paul McNab".
Collins had already been named publicly, in January by the Tax Practitioners Board, which published a statement saying he had been banned for two years, bringing the scandal to light.
Today's announcement states:
"These departures are in addition to the four former partners: Michael Bersten, Peter Collins, Neil Fuller, and Paul McNab, who were previously named as being involved in confidentiality breaches".
However, PwC Australia has told a Senate inquiry only one of those partners, Collins, departed because of the tax leaks affair.
The Klaxon has today approached PwC asking whether that remained its position.
We are yet to receive a response.
Aside from Collins (announced by the TPB) and Seymour (ousted in June), PwC has named just seven people shown the door over the scandal, given it claims the departures of Bersten, Fuller and McNab were unrelated.
"Aside from Collins and Seymour, PwC has named just seven people shown the door over the scandal"
Adding to suspicions PwC is seeking to keep the names of the remaining 50-odd current and former partners and staff hidden is some of today's media coverage on the announcement.
The Australian newspaper reports: "The Australian understands…the firm has no reason to believe the remaining partners and staff who were named in the Senate submission have disseminated confidential information".
The use of "understands" in this context usually means the PR/spokesperson has given a reporter information they want reported to the public, but which they don't want to be held accountable for saying.
More on the PwC tax scandal:
June 26: "Other issues lurking" – PwC partners in mooted campaign
June 23: PwC refuses to disclose "terms of reference" to its secret inquiry
June 19: PwC tax boss turned ATO teacher ousted after Klaxon expose
June 9: "Network of tentacles": Tax board forced to come clean on PwC ties
June 7: "Vanished" Tax Board boss was exec at pre-PwC
June 6: A world of Payne: Tax Ombudsman schooled by PwC emails partner
May 30: AFP refused to take action on PwC: ATO boss
May 30: PwC scores new $164,000 Fed Gov't contract
May 24: You don't Sayers? PwC Mini-Me in $6m Gov't bonanza
The Senate inquiry into consultancies has referred PwC to Australia's new National Anti-Corruption Commission (NACC), which gave its opening address today.
A week ago PwC announced it had "entered into an exclusivity agreement to divest its federal and state government business to Allegro Funds for $1".
That government business was delivering PwC Australia hundreds of millions of dollars a year in revenue before the tax leaks scandal broke.
The circumstances around the deal remain highly murky and PwC has refused to respond to questions from The Klaxon in relation to it.
For example, PwC is owned by its partners.
It has been reported that under the deal Allegro, a private equity "turnaround" specialist, would buy PwC Australia's entire government division for $1.
Such a deal would involve buying it from PwC's partners — the owners of PwC.
However, it has since been reported, in unattributed claims, that 130 partners would move across to the new entity. (Despite PwC's official statement last week making no mention of partners).
The involvement of partners, particularly so many, would mean the deal is not a "sale" of the entire government business at all — at least not in the way PwC has portrayed it, and certainly not for $1.
BEFORE YOU GO! Help
us stay afloat and telling these stories. P

lease SUBSCRIBE HERE or support us by making a DONATION. Thank you!
Anthony Klan
Editor, The Klaxon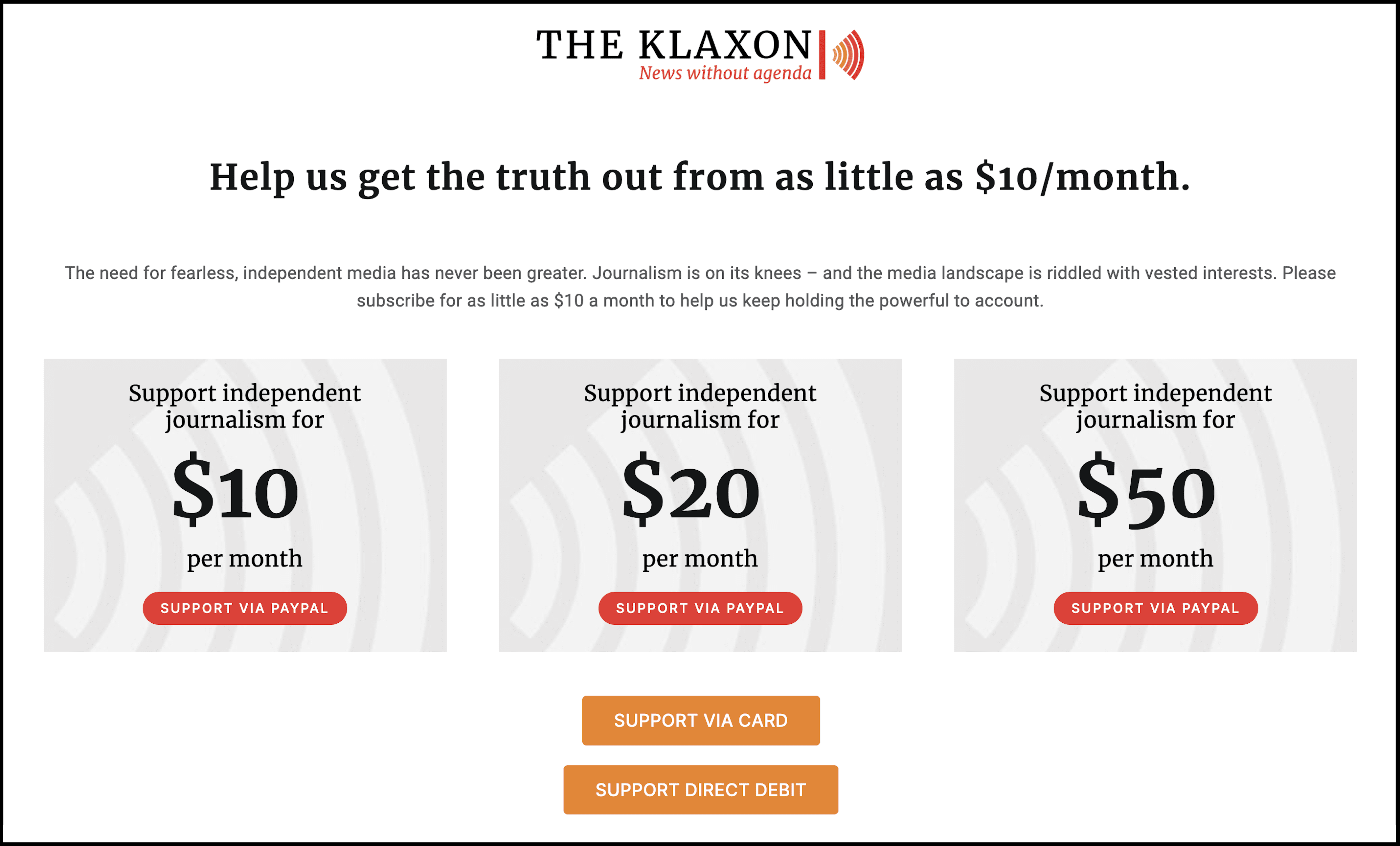 Help us get the truth out from as little as $10/month.
The need for fearless, independent media has never been greater. Journalism is on its knees – and the media landscape is riddled with vested interests. Please consider subscribing for as little as $10 a month to help us keep holding the powerful to account.