Appreciate our quality journalism? Please subscribe here

A former KPMG partner has joined widespread calls for a Royal Commission into the "Big Four" accountancy and consultancy firms – and former competition regulator boss Allan Fels has called for them to be broken up.
In a spectacular day of public hearings, the Senate inquiry into consultancies also heard Deloitte reported just one of 121 recent misconduct cases – of which at least 11 of related to the "misuse of confidential information" – as well as from a former PwC director, who said it was "blatantly obvious" many PwC partners were tied to the firm's tax leaks scandal.
Sparked by the PwC tax leaks scandal, the Senate inquiry is investigating impropriety involving consultancies, of which the "Big Four" are PwC, Deloitte, KPMG and EY.
In January it emerged PwC had taken confidential information gleaned between 2013 and 2018, while providing "advice" to the Federal Government on new tax laws, and shared that secret information widely within the firm, as well as with clients and prospective clients globally.
In one case, in 2015, PwC took secret government information and sold it for millions of dollars to multinational tech giants seeking to avoid Australian tax.
Former PwC director Tracey Murray today told the inquiry it was "blatantly obvious" that many PwC partners were involved in the scandal.
"I just couldn't quite grasp how all the press was happening and people weren't seeing [what] I thought was quite blatantly obvious," Murray said.
"From my own knowledge, I know that every transfer pricing partner and director would have had their fingerprints on that [advice]".
"You're talking about very, very smart CFOs and tax managers of large businesses here," she said.
Australia's governments have become heavily dependent on the major consultancies, which, in just the past 10 years, been given over $10 billion of public funds.
Experts warn the major firms have become a "shadow public service", although more expensive and often with little to no accountability.
Former KPMG partner Brendan Lyon, now a professor with the University of Wollongong, told the Senate inquiry a Royal Commission should be held, with the Big Four operating "beyond the law".
He said a "dedicated federal regulator" should also be implemented, to "enforce professional and ethical standards on the accounting profession".
Lyon said the major consultancies used a partnership structure that meant they were "risk-free, tax-free and consequence-free", as opposed to companies, which have directors governed by law, and are accountable under the Corporations Act.
"The bastardisation of the partnership model by Big Four firms to form a risk-free, tax free and consequence-free model is not in the public interest," Lyon told the inquiry.
"Australia needs fundamental change to ensure we are well served by an accounting profession that is respectable, reliable and well-regulated".
He said the big four faced little to no real regulation, with existing government regulators largely ineffective.
As revealed by The Klaxon today, former PwC tax partner Anthony Klein has become the first government official ousted in the global PwC tax leaks scandal, having "resigned" as director of Australia's Board of Taxation.
The Klaxon revealed on Friday that Klein, a PwC tax partner for 17 years until July 2021, had worked directly with former PwC tax partners Peter Collins and Paul McNab, including in direct collaboration at least as recently as October 2018.
Collins and McNab are among the former PwC partners the consultancy giant has named to date as being connected to the scandal.
Klein was appointed to the Board of Taxation for a three-year term in October 2021, by then Coalition Federal Treasurer Josh Frydenberg.
His fellow directors at the Board of Taxation, throughout his tenure, included Australian Taxation Office (ATO) boss Chris Jordan and Secretary to the Treasury Stephen Kennedy.
The "Big Four" were traditionally accountancy and auditing firms, but in recent decades have pushed heavily into "consultancy" work — particularly for governments — which many experts say has led to unmanageable conflicts-of-interest.
Former Australian Competition and Consumer Commission (ACCC) boss Professor Allan Fels told the inquiry the Big Four needed to be split, with their auditing arms split from their consultancy businesses, with new regulation introduced.
That was needed because "non-audit activities" have "the potential to compromise the conduct of audit", he said.
Fels said rolling scandals showed the current system was failing.
"Self-regulation works particularly badly in many, many instances and there are no signs that it's working well in related areas of the activities of the Big Four," he said.
"On the regulatory side, there are many signs that is not going to prove to be a solution. So it is better to cut through with a clear separation of the activities".
Fels said the high salaries paid to many Big Four executives was a result of governments having become unnecessarily dependent on the firms.
"Governments have made themselves more dependent on big consulting firms when they did not need to do so and when they could have often got a better deal from having a good public service," Fels told the inquiry.
Deloitte fronted the inquiry for the first time today, with four executives present.
Deloitte Australia CEO Powick was asked by Labor Senator Deborah O'Neill whether he was "really worth seven times the salary of the Prime Minister", which she said was relevant because Deloitte Australian received about one-quarter of its revenue from government.
"No", replied Powick.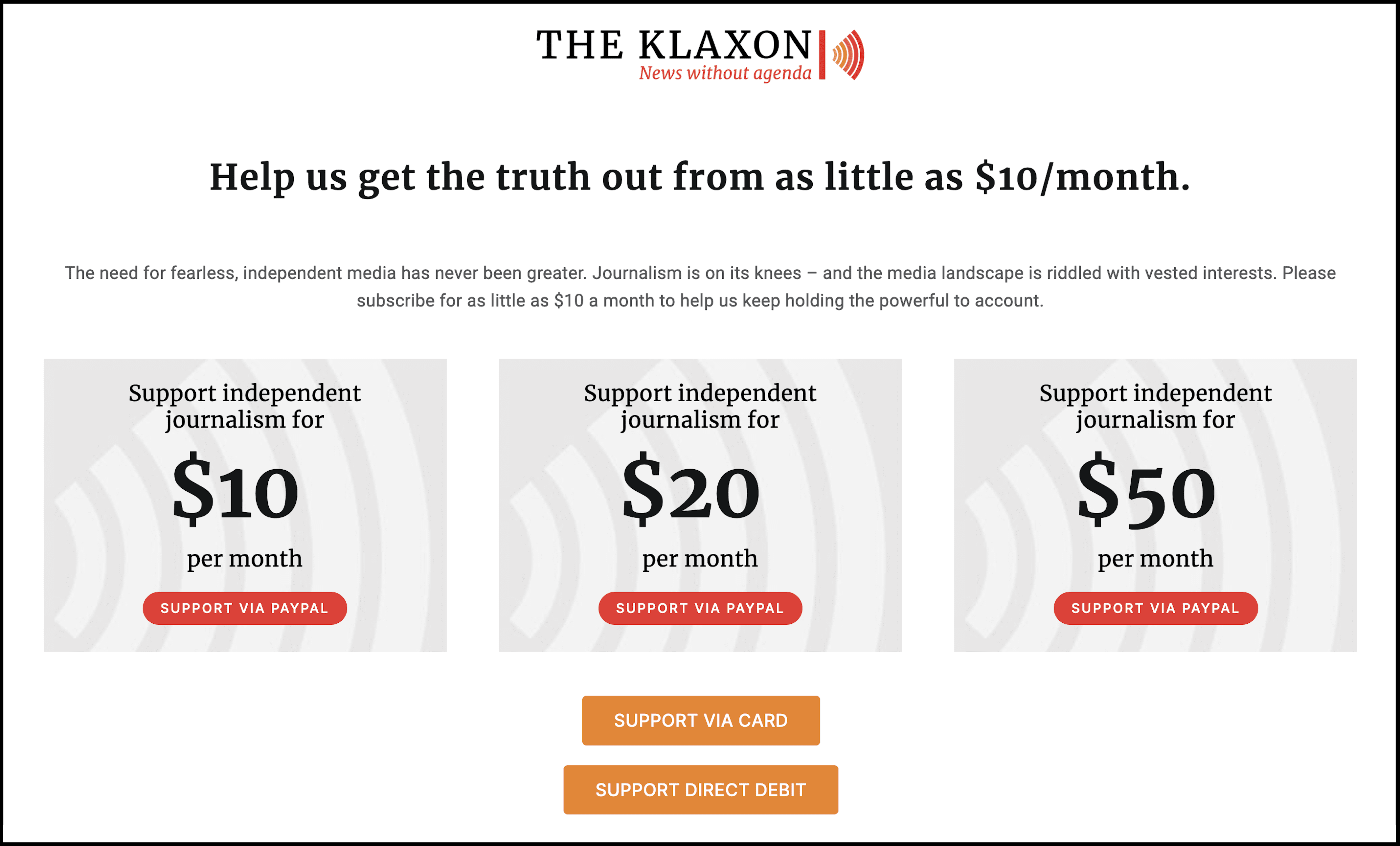 Powick said he did not set that rate, that it was similar to what other Big Four CEOs were paid, and a result of the "free market".
"I happen to deeply recognise that I'm incredibly privileged to earn what I do for what I do," Powick said.
The inquiry heard 121 "substantiated complaints" had been made at Deloitte Australia last financial year.
Of those, 40 per cent related to bullying, 22 per cent to sexual harassment, 12 per cent to discrimination and 10 per cent (about 12) related to the "misuse of confidential information", the inquiry heard.
Deloitte Australia chief risk officer Sneza Pelusi only one of the 121 substantiated had been reported to authorities – a case of alleged fraud.
Senator O'Neill asked: "What about the other 120?"
Pelusi replied: "Our assessment of the others did not fit within the reportable framework of any of the professional bodies".
The public hearings continue Tuesday.
BEFORE YOU GO! Help
us stay afloat and telling these stories. P

lease SUBSCRIBE HERE or support us by making a DONATION. Thank you!
Anthony Klan
Editor, The Klaxon

Help us get the truth out from as little as $10/month.
The need for fearless, independent media has never been greater. Journalism is on its knees – and the media landscape is riddled with vested interests. Please consider subscribing for as little as $10 a month to help us keep holding the powerful to account.